where to shop & eat
on king street
A GUIDE TO KING ST, CHARLESTON, SC
Sara from Beau & Ro here!
We absolutely love being on King Street in Charleston. Here is where you shop and eat after you visit Beau & Ro, block by block! Xx
171 King Street
Beau & Ro
Beau & Ro x Sara Rossi is a destination for upbeat and effortless dressing. Whether shopping online or in our Charleston flagship store, you'll find our Beau & Ro Apparel and Bags Collections featuring unique designs, as well as other brands thoughtfully curated by Sara.
Salisbury & Manus
Located at 154 King, this local boutique offers home furnishings, gifts and interior design in the low country.
etúHOME
Located at 173 King, this store offers a curated selection of found accents sourced from Europe, and unique finds in Charleston.
Buxton Books
Located at 160 King, owned and operated by Polly and Julian Buxton sits this independent bookstore.
Museums and Art Galleries
Experience a variety of art forms up and down King and neighboring streets.
GIBBES MUSUEM OF ART 135 MEETING ST
REINART FINE ART AND SCULPTURE GARDEN GALLERY 179 KING
For Vintage Lovers
Find antiques and collectibles, from furniture to art, to jewelry, up and down Historic King St. 
ALEXANDRA AD 156 KING ST
TUCKER PAYNE ANTIQUES 169 KING 
GEORGE C. BIRLANT & CO. 191 KING ST
THE SILVER VAULT 195 KING ST
CROGHAN'S JEWEL BOX 308 KING ST
Where to Eat
Millers All Day
120 KING STREET
Are you ready to brunch? Check out this refined bistro, bakery & bar.
Bin 152
152 KING STREET
Stop by Charleston's oldest and most respected wine bar. Enjoy wine, cheeses and charcuterie.
167 Raw
193 KING STREET
Check out this local favorite, seafood eatery for fish and chips, seafood tacos, lobster rolls, and more!
Some Apparel Favs
When I'm not shopping Beau & Ro...
LAKE PAJAMAS 153 KING ST
ROLLER RABBIT 163 KING ST
MADISON MATHEWS 178 KING ST
LOVE SHACK FANCY 218 KING ST
HAMPDEN 314 KING ST
SMALL 324 KING ST
SHOES ON KING 335 KING ST
BECKETT 409 KING ST
For the Kids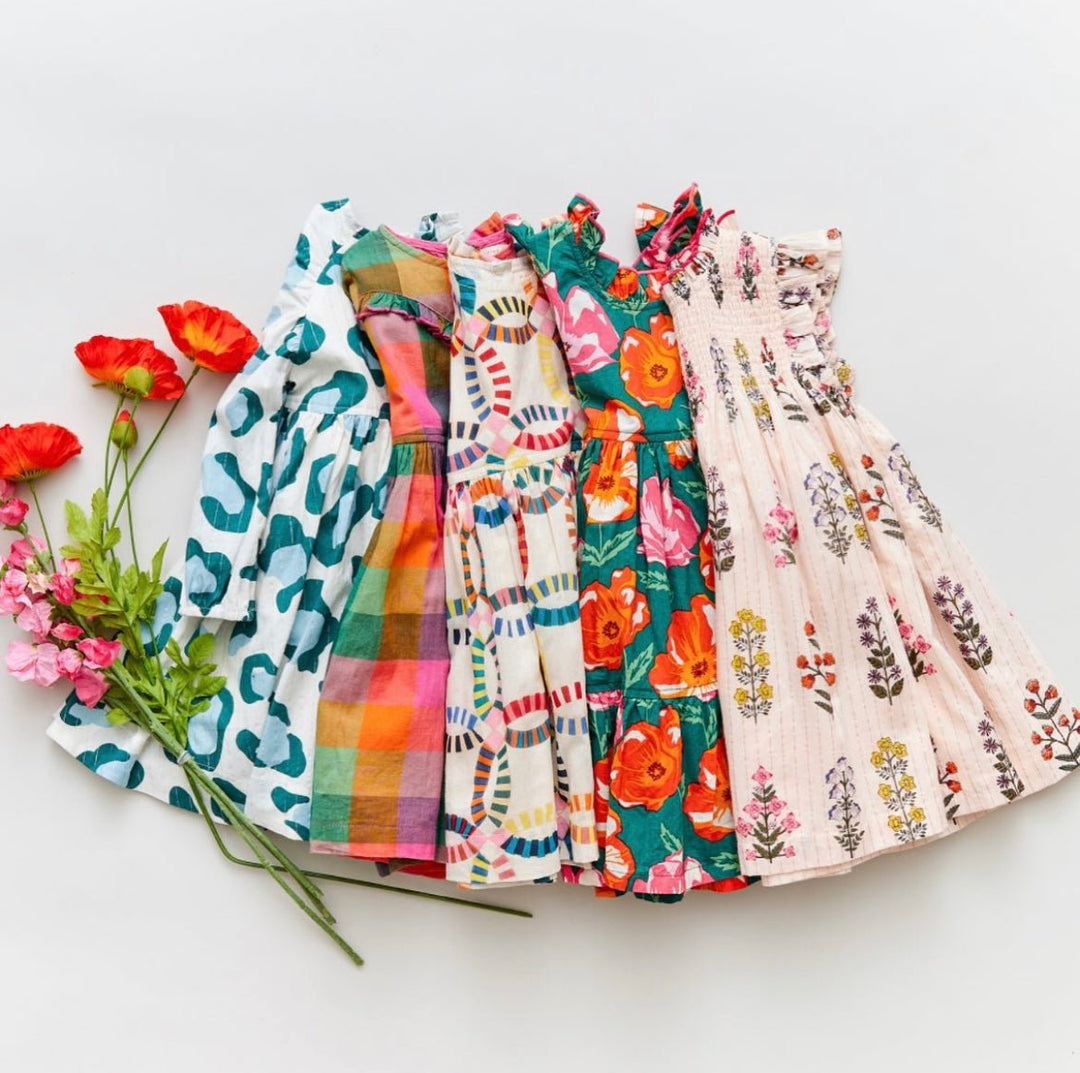 Pink Chicken
Located at 225 King St, this clothing store offers happy mixes of color and patterns for children wear.
Under the Almond Trees
Located at 190 King St, this local baby boutique offers the latest & greatest baby items to new and expecting parents.
For the Boys
Grady Ervin & Co.
Located at 313 King, this local menswear store offers the latest styles in men's fashion.
Jordan Lash
Located at 305 King, this specialty men's clothing store offers casual to dressy clothing & accessories.
Berlins
Located at 114 King, this menswear store offers traditional styles, custom fittings, alterations & accessories since 1883.
The 100 Block | Charming Boutiques
Start at the bottom on King Street and work your way up! The prettiest block in my opinion, the 100 blocks has well curated independent boutique shops and small businesses with lots of historical charm. It also has some great galleries antique shops.
200 & 300 Block | Local & National Mainstays
Work your way up King Street and explore a variety of local and national shops and restaurants. Stop by local favorite, Candlefish at 270 King St, for an array of candles and gifts. Browse a curated collection of fashionable handbags & women's footwear at Shoes on King.  Stop in the 100 year old family-owned jewelry store, Croghan's Jewel Box for antique jewelry and gifts.
400 Block | Upper King | Mostly Food & Bev
Here you'll find tons of great restaurants and bars, but also a smattering of great shopping!